This store requires javascript to be enabled for some features to work correctly.
a fun and festive way to liven up your event!
The Banglez Cart is a wonderful and interactive display that can be used to offer your guests bangles to wear or take home.
Popular occasions include pre-wedding events like sangeets, showers, mehndis or Diwali, Eid parties, corporate events and much more.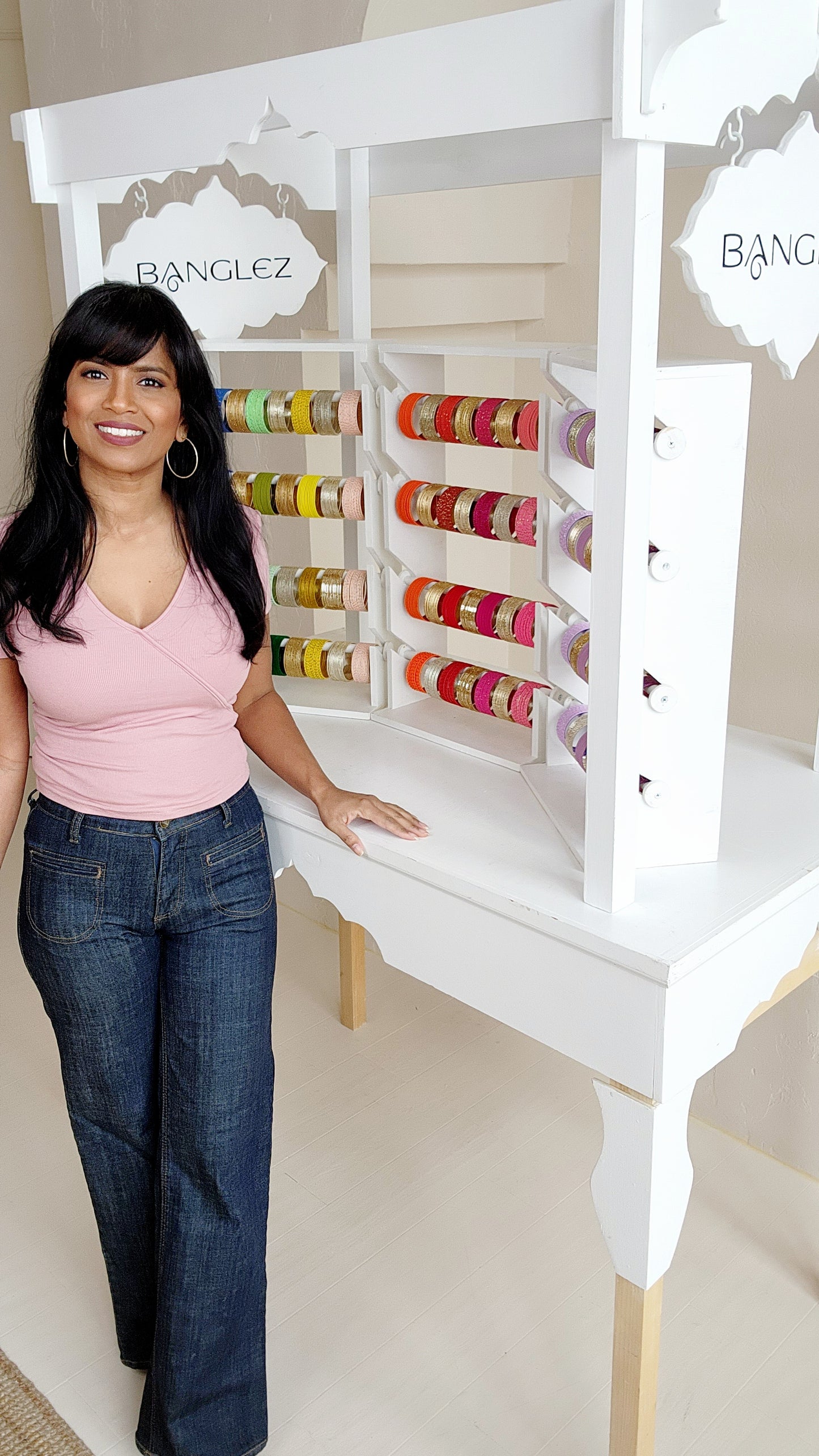 The white wooden cart is approximately 2.5' x 4' and is perfect to have at a venue or at home. We take the time to display bangles in an eye-catching way that grabs the attention of your guests and adds a colourful vibe to the party!
The Banglez Cart rental fee includes delivery, setup and take down before and after your event. The rental fee does not include the bangles. We offer packages based on the number of attendees and will guide you through and offer suggestions.