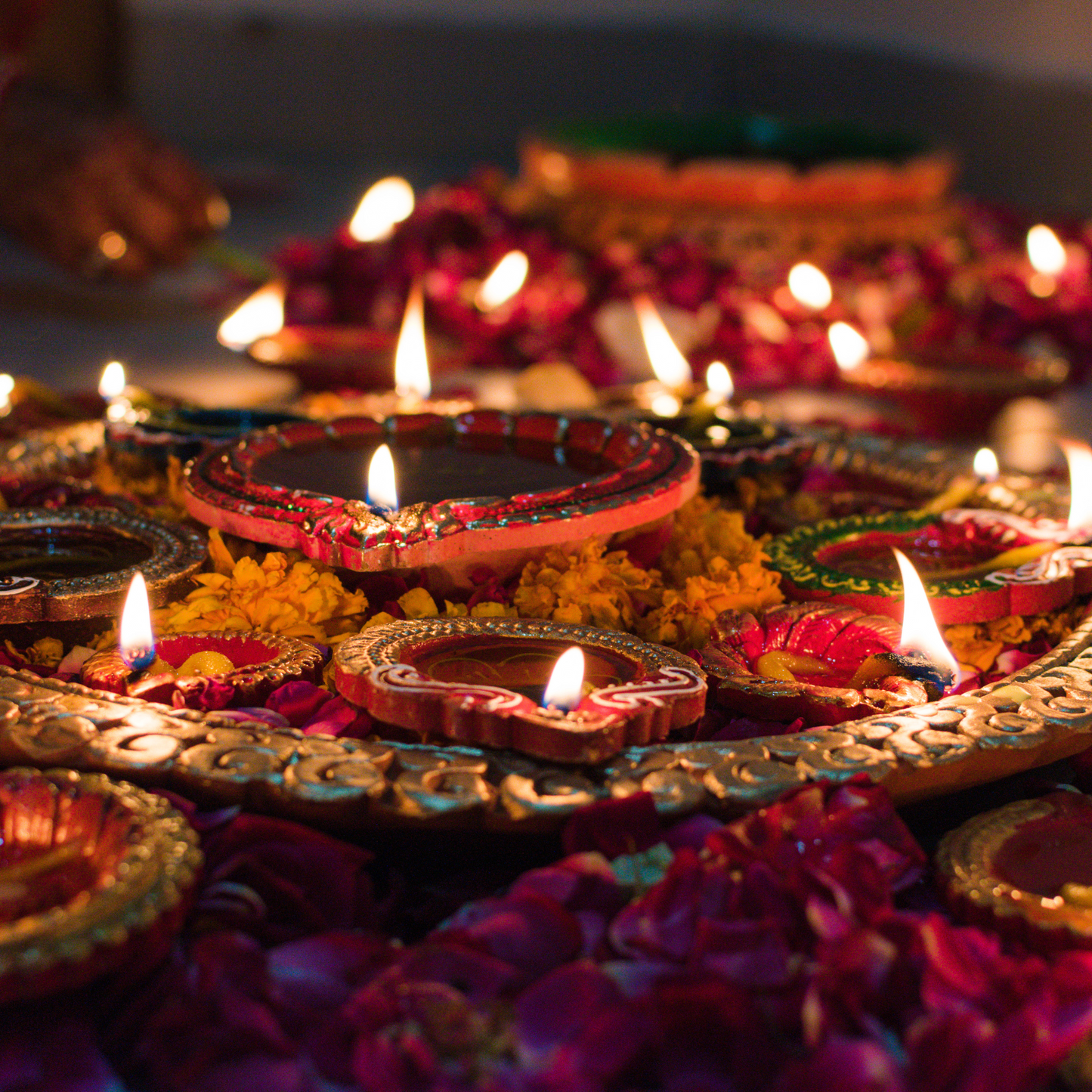 Diwali: The Festival of Lights
A Celebration of Tradition and Culture
Diwali, also known as Deepavali, is one of the most significant festivals in India and among Indian communities around the world. It is a festival that transcends religious boundaries and celebrates the victory of light over darkness and good over evil. Diwali is not only a spiritual and cultural event but also a time for festivity and togetherness, and it's also the perfect occasion to showcase your sense of style.
In this blog post, we'll take you on a journey through the meaning, dates, and customs, as well as the fashion and jewelry that make Diwali truly special!
Meaning:
Diwali holds profound significance in Hinduism, Jainism, and Sikhism. It symbolizes the triumph of light over darkness and knowledge over ignorance. 
Dates:
Diwali is celebrated over five days. The festival begins with Dhanteras, followed by Choti Diwali, the main day of Diwali, Govardhan Puja, and Bhai Dooj. These five days are a time of reflection, prayer, and festivity:
10 November 2023, Friday - Dhanteras 11 November 2023, Saturday - Chhoti Diwali 12 November 2023, Sunday - Diwali 13 November 2023, Monday - Govardhan Puja 14 November 2023, Tuesday - Bhaiya Dooj
Customs and Traditions:
The festival is marked by the lighting of diyas (lamps) and candles, signifying the dispelling of darkness in our lives and the illumination of our souls.

Homes are cleaned and decorated with colourful rangoli (artistic patterns made on the ground) and flowers.

Families come together to exchange gifts and sweets, symbolizing love and good wishes. It's a time for families to reunite, share meals, and celebrate.

Temples are visited to seek blessings from deities, and fireworks light up the night sky.
Diwali Fashion & 

Jewelry

:
Diwali is an occasion to flaunt your best attire. Women often opt for stunning sarees or intricately designed lehengas, while men may choose kurta sets or sherwanis. The colours of choice are vibrant and often include reds, oranges, and gold. Traditional attire is not just clothing but an expression of cultural pride.
Jewelry plays an integral role in completing the Diwali look. South Asian-inspired jewelry is known for its intricate craftsmanship, making it the perfect complement to traditional Diwali outfits. Pieces like Kundan and Meenakari jewelry add a touch of elegance and cultural significance.
Diwali is a festival that brings together spirituality, culture, and fashion. It is a time for reflection, togetherness, and looking your best. As you celebrate Diwali this year, embrace the rich cultural tapestry it offers. Happy Diwali!